Know The Uses and Benefits of Text-to-Speech Software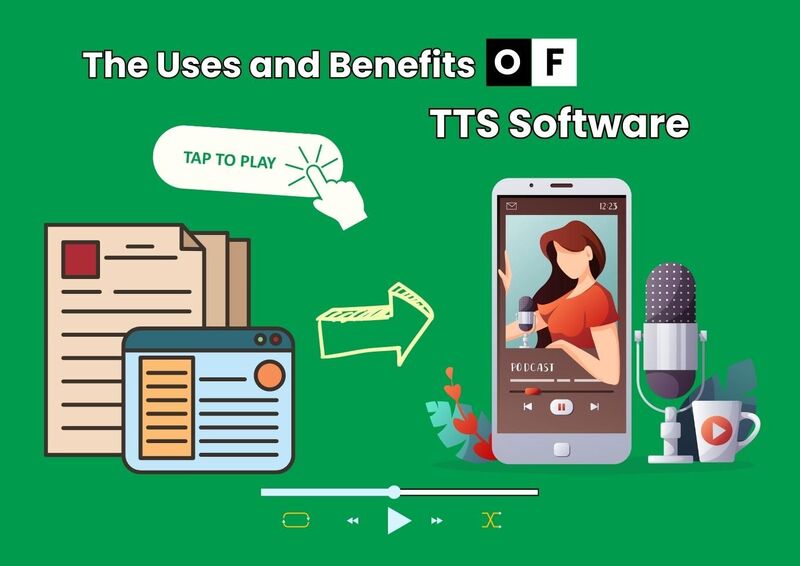 Text-to-speech (TTS) software converts written words into audio through the power of Artificial Intelligence. The software reads the text aloud with natural-sounding voices, mimicking human speech. TTS software has become increasingly popular because it provides a more accessible, efficient, and convenient way to consume written content.
Text-to-speech software provides many advantages, from accessibility to efficiency to learning results. These benefits have been instrumental in helping users gain more from their endeavours. TTS technology can read written text out loud, allowing people with visual impairments or learning difficulties to access information more easily.
If you've never heard of TTS tools and have never used them to improve your productivity, then you've come to the right place. Follow along as we explore the key benefits and uses of text-to-speech software and see how your life can be made easier with TTS technology!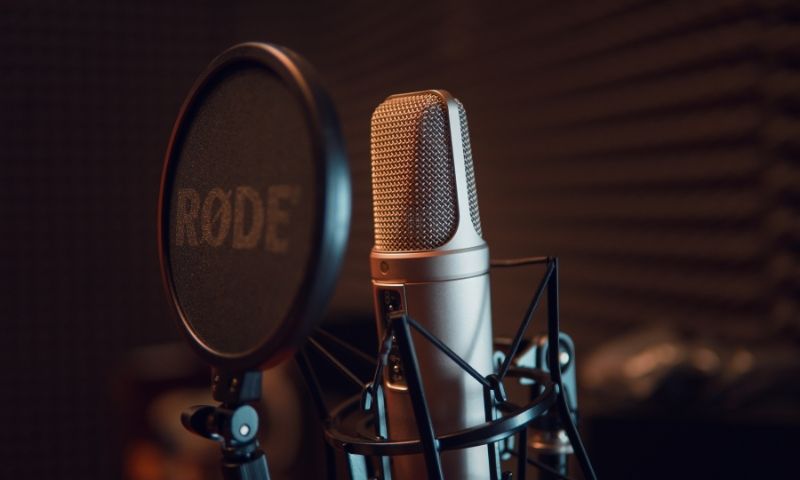 Uses of Text-to-Speech Software
#1. Voice Makers for Videos Creation
Creating videos with personalized and funny voices is a great way to add humour and entertainment value to the content. TTS software makes this possible by generating different character voices with unique accents and intonations. By using TTS software such as Free TTS, video creators can save time and resources that would otherwise be required for voice acting or narration.
If you are looking for a cost-effective way to voiceover for your video instead of spending a lot of money to hire people, consider using free text-to-speech software. And you can follow this guide to generate a personalized voice for your video.
How to Add Text to Speech to Videos: The 6-Step Process
#2. Access Information through Audio
TTS software is a powerful tool for visually impaired or blind people to access information. With TTS technology, written content such as books, articles, or websites can be converted into audio, allowing users to listen and absorb information more efficiently. TTS software can also help people with learning difficulties or attention deficits to focus better and comprehend information more effectively.
#3. Language Translation
TTS software can translate written text into different languages and read it aloud with native-sounding accents and intonations. Language learners who aspire to hone their listening and speaking capabilities can find this feature incredibly useful. It also helps individuals who need to understand information written in a foreign language but do not sufficiently grasp the language to read it themselves.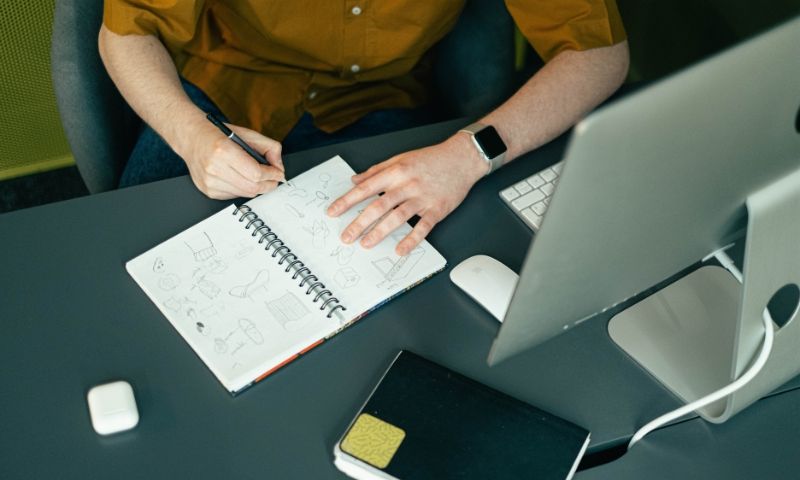 #4. Proofreading
Proofreading written documents can be challenging as it requires close attention to detail. TTS software can assist with proofreading by reading the text out loud, making it easier to identify errors and inconsistencies. Those in professions which require written work, like writers, editors, and publishers, find this feature highly valuable.
#5. Audio Books
TTS technology has become increasingly popular as a way to enjoy audiobooks. Rather than needing to read a book, the software converts written text into audio, enabling anyone to listen instead. Audiobooks provide an excellent option for people who suffer from visual impairments, like dyslexia, or who are pressed for time and cannot manage to read as much as they'd like. Additionally, these audio resources are perfect for people who have a busy lifestyle.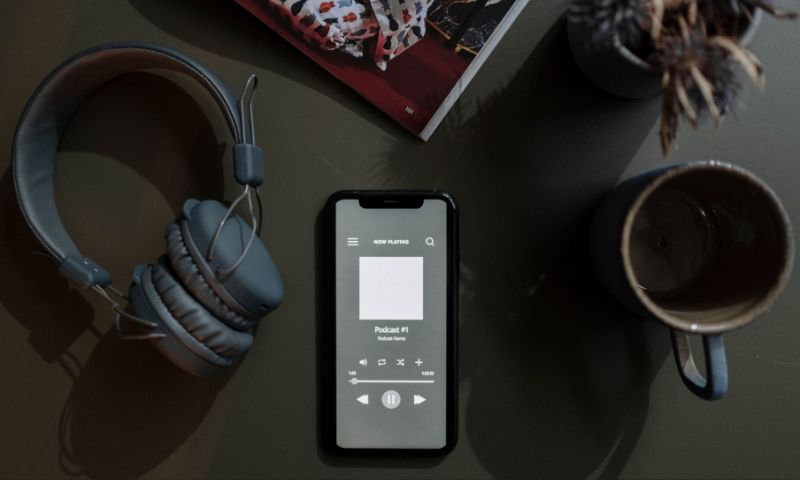 #6. Podcasting
Podcasting involves creating audio content and sharing it with an audience online. TTS software can convert written scripts into audio recordings, making it easier for podcasters to produce high-quality audio content. Podcasts are popular entertainment and information sharing, with millions of people listening to podcasts regularly.
Podcasting offers a range of opportunities for those looking to share their stories, opinions, and knowledge. It provides an accessible platform for people to discuss news, sports, entertainment, education, and much more, reaching a wide, international audience. Marketers can leverage this tool to bolster their customer base while disseminating information about their offerings. All of these opportunities can be accelerated with TTS software.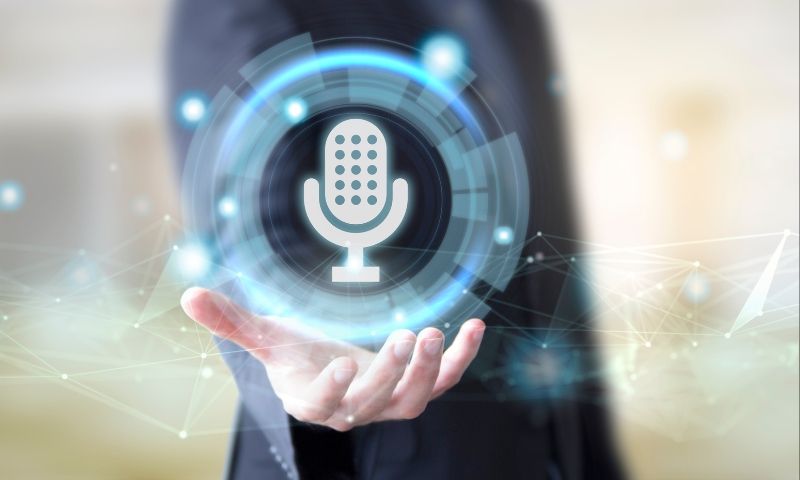 #7. Multitasking
Text-to-speech tools empower people to multitask more efficiently, as they can listen to emails, articles, and other documents while engaging in other tasks. For example, imagine a student who needs to study for an exam while completing other assignments. With TTS software, they can listen to their study material while completing other tasks, maximizing their time and improving their productivity.
In addition, individuals with visual impairments can benefit from TTS software by allowing them to consume information while performing other tasks, such as cooking or exercising.
#8. Dictation
Dictation is another use case for text-to-speech software. Language learners can convert their desired text material to audio and play it for dictation, allowing them to improve their pronunciation and listening skills. Those with dyslexia or other learning challenges can use Text-to-Speech technology to transform their words into a written format, thus making it easier for them to communicate their ideas through writing.
Additionally, professionals who need to create content expeditiously, such as authors, reporters, and lawyers, can benefit from TTS software as it allows them to easily craft high-quality content by speaking rather than typing and revising.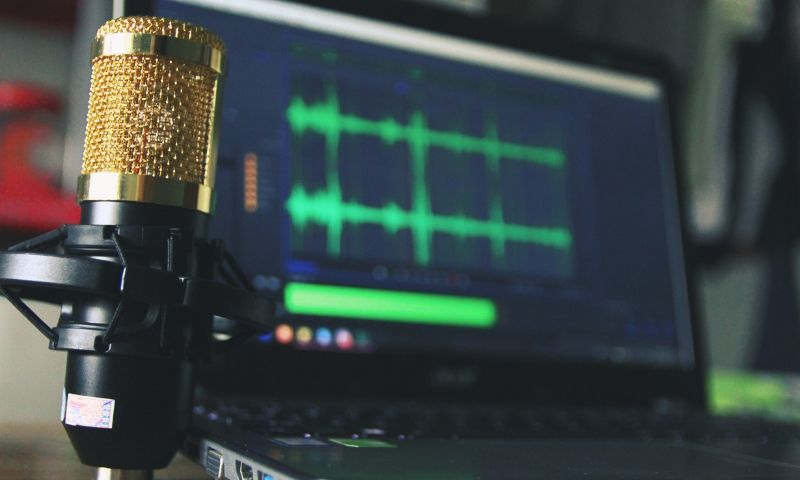 Benefits of Text-to-Speech Software
Time-Saving
TTS software saves time by allowing users to listen to written content while performing other tasks. This feature is particularly useful for professionals needing to stay productive and handle large amounts of information. TTS software also allows individuals to consume content at a faster rate than reading, making it an efficient way to access information.
User-friendly
TTS software is easy to use and requires minimal technical knowledge. Most TTS software has a user-friendly interface and allows users to customize the reading speed, voice, and accent according to their preferences. This feature makes TTS software accessible to a wide range of users, including those who are not tech-savvy.
Enhanced Productivity
TTS software can enhance productivity by allowing users to consume information more efficiently. By listening to written content, individuals can save time and reduce eye strain associated with reading large volumes of text. Additionally, TTS software can assist with proofreading, language learning, and multitasking, further improving productivity.
Portability and Flexibility
The mobility of TTS software enables it to be used across various electronic devices, such as smartphones, tablets, and laptops, allowing people to have information at their fingertips, regardless of their location. Moreover, the software suits multiple settings, from schools and workplaces to homes.
The benefits that TTS brings to our lives go far beyond the above. Makeuseof has summarized 10 reasons to Embrace Text-to-Speech Technology in their recent blogs. You can read that blog to learn more about Text to Speech technology.
Conclusion
To sum up, text-to-speech software has many uses and benefits. It can generate personalized voices for videos, help visually-impaired people access information, translate written text into audio, proofread documents, create audiobooks and podcasts, and more. It saves time, is user-friendly, enhances productivity, allows multitasking, and is portable and flexible.
At FreeTTS, we always offer a high - quality text to speech conversion service. Whether you want something to be read out by an AI or you want to convert text to MP3 audio and get information by listening, we can help you achieve your goal. Just upload your text into our input box, select your favourite type of speech, convert the text to audio and enjoy the results!
Read also: FreeTTS Review: What is it and How to Use it for Text to Speech.